Many offices are leaning towards creating an open-plan environment to encourage communication and enhance comfort. Increasing productivity is the aim of all businesses, so taking simple steps, including creating a modern, vibrant and fresh space, is essential. Managers use a variety of different strategies to influence the work rate of employees, including the choice of office furniture.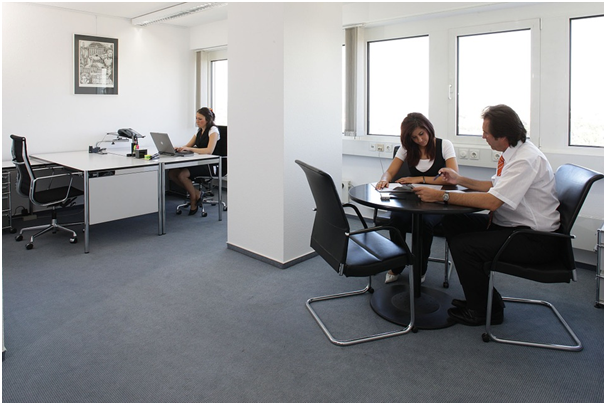 If your Office Structured to Encourage Working together?
If your business relies on collaborating with team members, the furniture should reflect that. The office space should be structured to encourage employees to discuss ideas and work together as a team. If office space is limited, the area can feel cramped, so putting into place an effective storage solution can give employees more room to work.
Uncomfortable Office Furniture will Negatively Affect Productivity
Traditional and older models of chairs can be uncomfortable because of their rigid nature. Many companies buy cheap chairs in bulk, but because workers will be sitting for six to eight hours a day, or longer it can be in the best interests of the company to spend more for comfort. Sitting in a chair that can agitate existing aches and pains and is not ergonomically friendly can have a detrimental impact on health.
A range of comfortable, high-quality reception chairs can be obtained from various suppliers. Best Buy reception chairs are modern and comfortable with their fresh and original designs, and they are perfectly suited to many businesses.
According to Open Access Government psychologist Miranda Mirany, outdoor activities can have a positive impact on workplace productivity.
Working days are lost each year due to back pain, which is another reason businesses should invest in good ergonomic chairs. Staff should also be aware of how to use the furniture correctly to avoid back pain.
Choose Colours to Boost Vibrance
There is evidence to suggest that colours can have a psychological effect on the workforce. Management should therefore carefully consider the colour schemes of the décor, such as the wallpaper and the furniture. Bright colours can boost the working space, which will in turn promote enthusiasm and keenness in the job. A vibrant colour can also improve people's mood and can help reduce stress. Loud colours should be avoided as they can cause distractions; ideal tones include light blues or yellows.