Stone works adds simplicity and an eternal beauty in a home interior design. They are used widely by interior designers to make a home cozy and worth living. Some stones are polished, some are carved and some are used in their original shape for a eye pleasing home interior design.
Here we bring you ideas to add stone art in your residential interior design.
1. Stone Fireplace
Stone fireplace designs are very much welcoming for winter as they are appealed to add warmth in surroundings and make a fireplace look enchanting. French fireplaces had stone architecture to inspire interior designers who now add this style in modern interior designs. You can create a fence of small stones or a stone arch.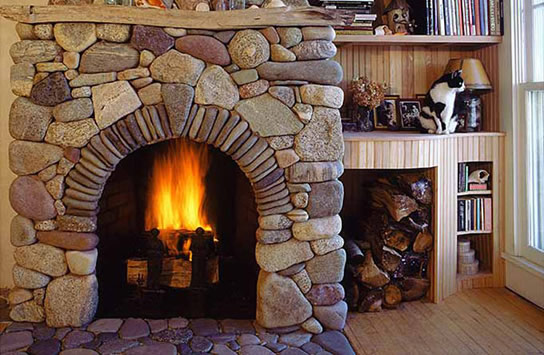 2. Stone Wall Art
A wall made of stones looks so amazing. It uplifts mood of a home interior making it more beautiful and cherished. Some people like stone carving done on wall, some go for decorative stone work and some add simple big stones like murals on wall to make their home close to nature. A big stone wall touching the ceiling, a narrow strip of small stones as boundary to your television lounge or a half wall looks exciting.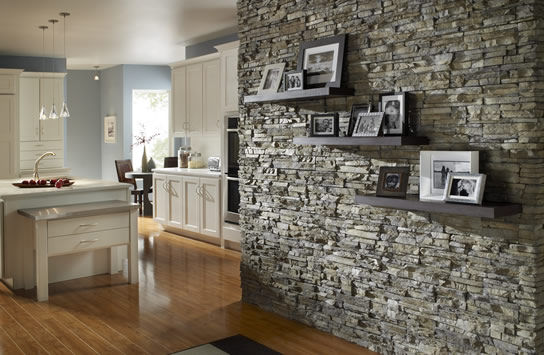 3. Stone Table
For kitchen, you can plan a stone table with glass slab placed over it. A stone table looks elegant and is a best spot to serve your guests. Some farm houses include stone art in their entire interior design with stone table and stone chairs. Stones in grey, brown or black color are so appealing for eyes.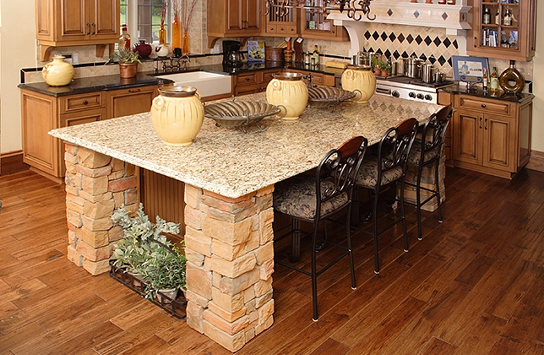 4. Stone Fountain
Adding a stone fountain adds grace in your residential interior design. Some indoor gardens are decorated with small stone fountains and some outdoor garden are artificially designed with large stone water falls. The view of such stone fountain adds positivity in a home and leaves a mind fresh and alert.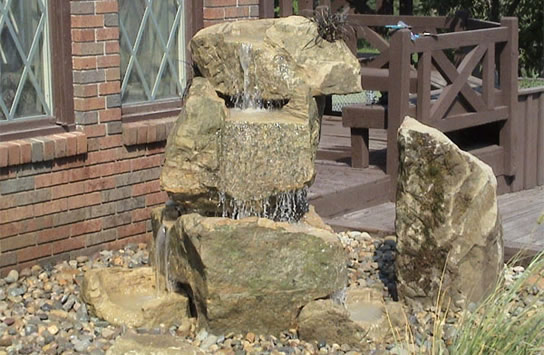 5. Stone Walkway
A beautiful stone walkway leading to your garden from your home door steps makes you feel relaxed. You can make entire footsteps designed with stones or just add little pathways to step on. You can create different shapes with stones and by placing a glass over them to walk on, will add more interesting interior design to your home.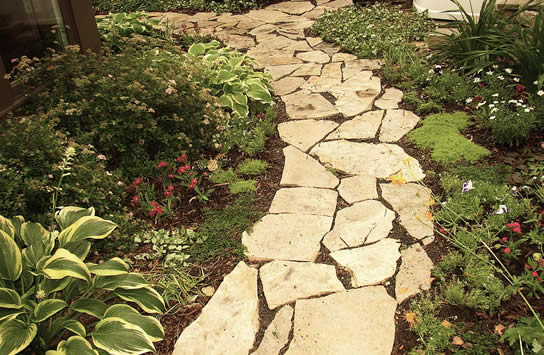 6. Stone Art Ceiling
A roman inspired architectural design includes stone ceilings artwork. Such ceilings look pretty to make your home feel wide, calm and cool. Stones ceiling are carved in intricate designs and are polished in different colors but mostly stones are kept naked to add natural beauty.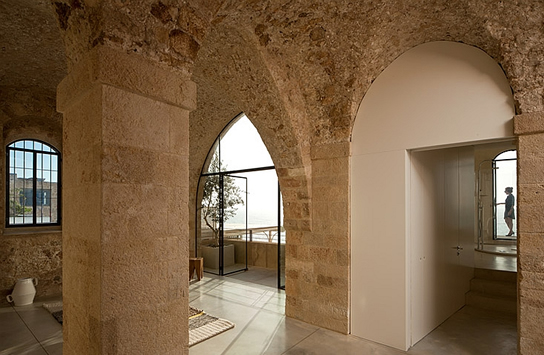 7. Stone Basket Garden
You will love this small basket garden idea in your home or right before your door. Grow some colorful flowers in this stone basket garden to fill it with colors you love. You can place small stone vases at your sofa corner tables to make your drawing room look colorful.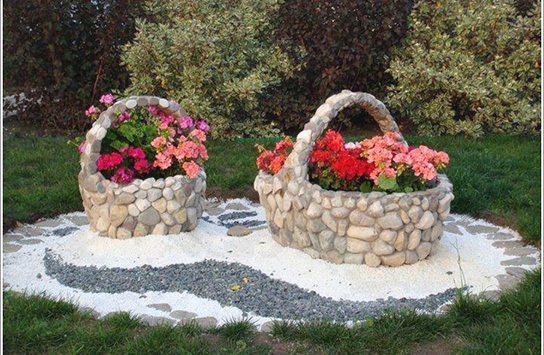 8. Stone Accessories
There are now available a wide range of accessories carved with stones, not just vases, but variety of decoration items to place on your table, in showcase or at corners of your home. Stones are painted in different colors and styles to adorn your home interior design. Some are carved in beautiful sculptures and novel shapes to add exquisiteness in your home interior design.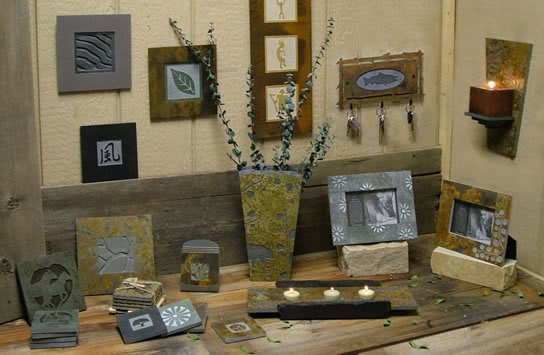 9. Stone Gateway
For an Italian inspired interior design, add a stone arch to your home gateway. You can place huge stones to work like gate or build a door like small boundary. Stones placed above door also serve the design. A stone gateway in brown, deep red and blue tone looks enticing while entering a home.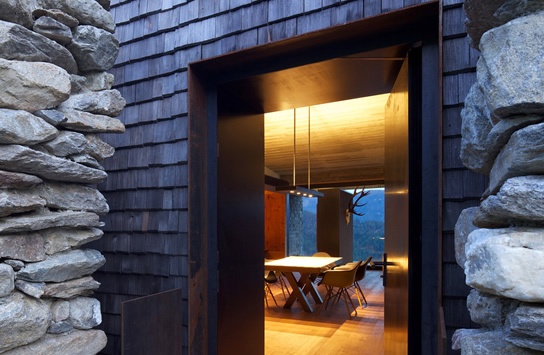 10. Stone Bath Tub
Stones are known for their soothing effect on mind and soul. This is the reason that stones are used for soul relaxing spa. Adding a big stone bath tub in your bathroom interior looks too enticing and also serves the purpose to have a refreshing bathing time. You will love this natural bath tub in color matching your bathroom theme.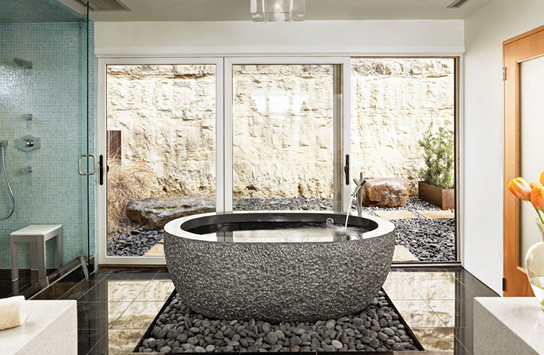 Crux Interiors, a Dubai based interior design company offers a big selection of ideas to make your residential interior design more enchanting and close to nature.