Improving the thermal characteristics of your home has now become more important than ever. You can easily reduce the energy consumption in your home by 20-30% if you consider investing rightly in the latest technologies. At dire times like today when energy costs are escalating exponentially, doing so will significantly decrease your utility bills. If you are still in a dilemma about which energy-efficient solution would be perfect for your home, start considering the energy-efficient doors and windows.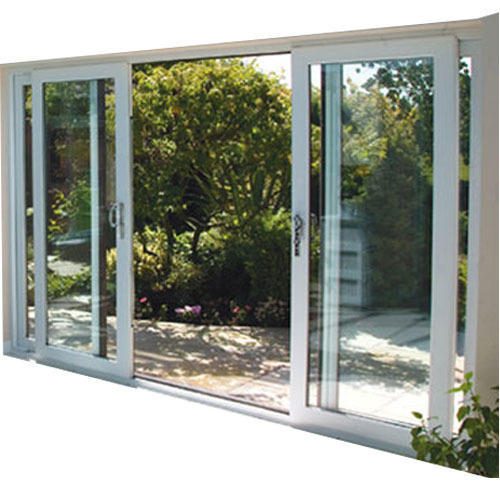 In India, homeowners have been shifting their focus from the traditional energy-efficient methods towards more effective solutions like installing uPVC doors and windows, which is, in fact, happening for good. The foremost advantage of doing so is that they immediately reduce the consumption of energy at your homes, both in terms of heat loss and heat gain, that dramatically reduce your energy bills. uPVC manufactures in India provide a wide variety of uPVC solutions, allowing you to choose the best one according to your preferences. But before you do so, it is important to look at the benefits of uPVC doors and windows and how they make your home more energy efficient
1. A great energy makeover – Windows are responsible for around 23% energy loss in your homes. uPVC is a poor conductor of heat, meaning that it neither retains nor transfers heat. Replacing your old windows with uPVC windows will give you the advantage of keeping the thermal characteristics of your house at their best. So, if you are looking forward to giving your home a great energy-efficient makeover, installing uPVC windows cannot go wrong.
2. Improved thermal resistance – An ideal energy-efficient solution like uPVC is known to reduce all kinds of heat transfers. To strengthen the effect, they are being double glazed. A double-gazing window is comprised of two glass panes that are separated by a spacer bar and creates a hermetically sealed environment. This sealed air gap acts as an added layer of insulation and helps in improving the thermal resistance of your home.
3. Excellent thermal performance – uPVC windows and doors are chiefly designed to exude high thermal performance. The frames and sash corners are welded together in a manner that will maximize the overall strength of the window setting without compromising on aesthetics. Moreover, they provide protection against air and water filtration. Use of welded fusion joints ensures the air-tight sealing that neither allows the cold conditioned air from inside the house to leave nor allows the hot air from the outside to flow in.
uPVC doors and windows are proven performers when it comes to reducing the energy consumption at your home. You must have gotten an idea by now that how they are one of the best energy efficient solutions for your homes. So, if you are looking forward to installing them at your house, visit the best uPVC window manufacturer in your area and get ready to save a lot on your electricity bills.