A perfect morning is essential to kick start a perfect day. And there is no better way to do so than with a nice cup of coffee made with coffee beans ground with your own hands. They help in lifting our spirits and provide us with the much needed vigour and vitality. To enjoy a perfect cup of your favorite drink, it is essential to grind your own coffee beans while keeping some things in mind. Here are some tips that will help you make the perfect cup of coffee in no time.
Never Ever Pre-grind
Always remember, ground coffee easily gets stale a lot quicker than normal whole beans. They have been already exposed to outer elements and gets spoilt much too quickly. Hence, bear in mind to always buy whole beans. You can grind the coffee beans yourself at your home just before you prepare your coffee. The whole coffee beans must be kept in containers which are airtight so they preserve their aroma and taste for a long time.
Consistency of Grinder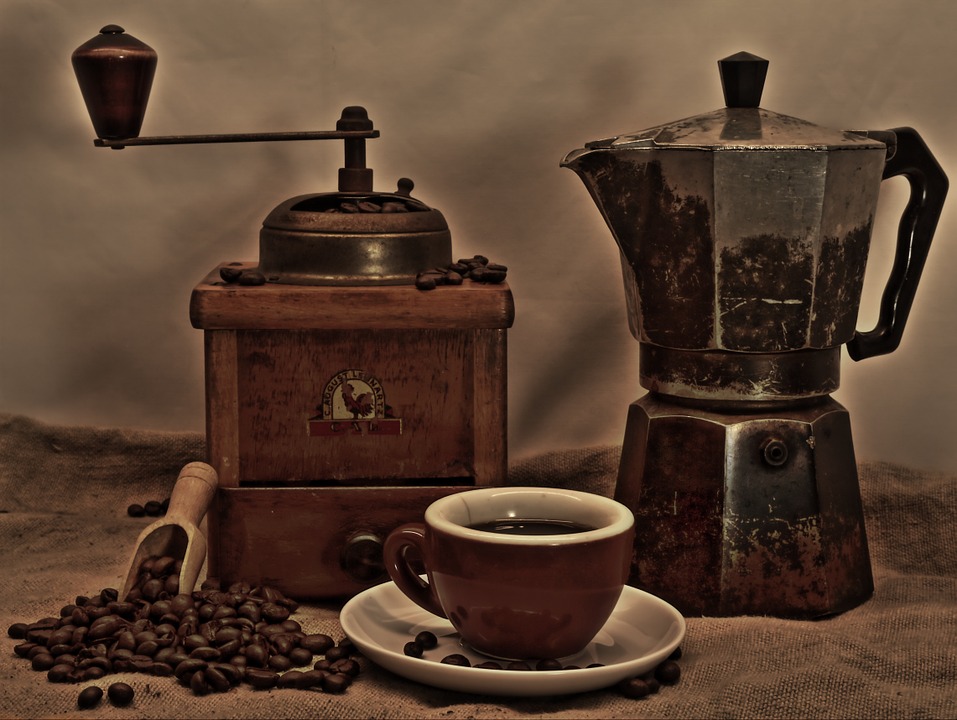 Consistency is quite important while you are grinding your coffee beans. Consistency need for the beans is based the on how you choose to brew the coffee. They are many different grind consistencies and only work best with some particular method of brewing. Consistency is directly correlated with the brewing method. For example, percolators and French presses provide course consistency; flat-bottomed drip coffee makers provide a medium consistency and an expresso machine provides a fine consistency.
Measure the Amount of Beans
Accurate measurement of coffee beans required for a consistently perfect cup of coffee is something of a habit to be strictly followed. In our opinion, a good cup of coffee requires a ratio of 16 parts water to 1 part coffee. A kitchen scale is a very good tool used to render your measurements perfect. Not only does this help you to brew a tasty cup of coffee, it makes sure that you never grind coffee beans more than you require. It will ensure that the coffee beans last much longer, as there is a chance for the left over grinded coffee beans to get spoilt.
Choosing your Grinder
 A burr grinder and a blade grinder are the two most common methods used for grinding beans. Of these burr grinders are highly recommended as they sports two cutting disks named burrs which ensures the consistency of the grind. It can be changed by varying the distance between the two burrs.  It means the lesser distance between the two burrs will ensure a very fine grind. On the other hand, a blade grinder works just like a normal blender which sports rotating blades at the container's bottom. Hence, it can lead to a very inconsistent grind which will affect the brewing of the coffee.
Hand Grinder or Automatic Grinder
Burr grinders are available as both automatic and manual. Both are known to perform exceptionally well, so the ultimate decision to choose one depends on you. As we know, manual ones are usually cheaper than automatic ones. They are also quite compact and light compared to automatic ones as they do not have any electrical or mechanical components. This makes them the ideal choice during travel. Check the best hand coffee grinder review on Getacoffeemaker. They have compiled a great list of manual coffee grinder.
As we know, coffee is best brewed with home ground coffee beans.  You can find many coffee grinders available in the market nowadays. From simple grinders to machines that comprise grinders and coffee brewers in one unit, there are many choices available. Ultimately, choosing a grinder suited to you depends on your need, skill and budget. We recommend everyone to buy their own coffee grinders today itself. Trust us, once you have experienced home ground coffee, you will never go back to retail ground ones.