Nowadays, everything you need seems to be available online: clothes, shoes, gadgets, and accessories — you name it and you can get it. The Internet has steadily become a global platform for everything and anything that can be sold. While consumer behavior has rapidly been shifting to transacting over the Internet, there is still a question if grocery shopping online will progress in the coming years.
As reported by Walker Sand's 2014 Future Retail Study, in a comparison on the most common types of products ordered online, there is 20% chance that respondents will get their food and groceries online. This is a low rating compared with the share that the consumer electronics, clothing, and other sectors are getting. But with the influence of technology and social media, this rate may be going up sooner than expected.
Why are majority of the consumers still hesitant to purchase their food and groceries online? Here are some factors affecting those behaviors.
The desire for fresh products. Consumers are used to buying fresh products directly from their local markets. They will only be convinced that they are getting fresh produce if they can it see it with their own eyes.
Delivery and shipping delays. It may take a day or more before the products can be shipped to their doorstep.
Access to online platforms.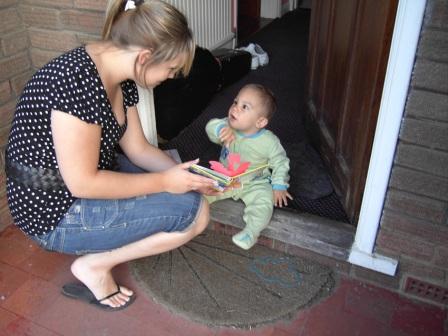 The above mentioned factors are now being considered and carefully studied by the majority of online players. There is much at stake in terms of how to market effectively and how to spread advertisements and promotions through various social media platforms.
Regardless of some of the limitations, there is an expected increase in the trend of grocery shopping onlinein the coming years. According to Willard Bishop LLC in a report entitled "The Future of Food Retailing," grocery e-commerce increased to 13.7% in 2013. There is a big probability that the trend will be growing steadily in the following years considering also the increase of 2-3% Internet usage and population growth in the United States every year. As of 2014, this percentage has reached already to 87%.
What Would Influence Consumers to Shop Online?
Marketing plays a really important role in influencing consumer-buying behavior. Strategies are carefully considered not just to impact sales but to manage company cost and gross margin. Some of the factors enumerated below will help convince buyers to do their grocery shopping online instead of visiting their favorite grocery outlets.
Shipping and turnaround time : Most people will be enticed to buy online, if offered free or competitive shipping rates. A faster delivery date, say one-day shipping, is a good strategy.
Payment facility : It would be best if consumers are assured that purchasing online is not only safe but convenient.
Returns and exchanges : Giving really flexible return and exchange conditions will help assure customers of the company's commitment to offer quality products.
Variety of goods : One of the pros of online shopping is the variety of products that can be offered. Giving consumers a place where they can get their usual groceries, fresh produce, and specialty products in one online market is a great advantage.
Ethnic products : There is high demand also for Asian stores everywhere.
Promotions and discounts : Who doesn't love a great discount? Offering loyalty perks and privileges for continued patronage and discounts for certain items will surely get any customer's attention. Bulk purchase discounts can also be offered.
Indeed, the trends show that there is a big chance that online grocery shopping will increase. Retail grocery shopping may soon be overtaken by online grocery shopping, thanks to the ease and convenience that it offers to customers.