Car windshields cost considerable amounts of money. Moreover, it can be quite a task to get a replacement if you are unable to hire a reputed replacement company. You should look for companies that provide doorstep replacement services so that you can get the replacement done at the comfort of your home.
All the auto glass except the front and rear windshield are made from tempered glass. While the replacement of all types requires some amount of expertise, windshield replacement requires a certain experience and a steady hand. The smallest mistakes can make all of it go wrong. Improper windshield installation may lead to leakage or added noise and vibrations inside the cabin.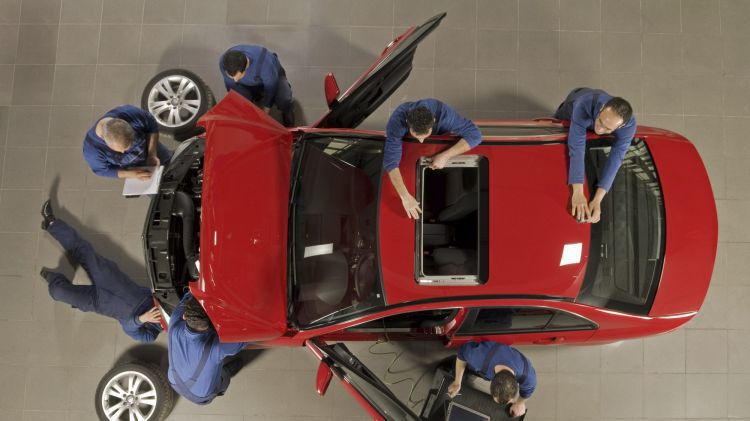 OEM Glass
Original Equipment Manufacturers (OEM) are directly associated with the car manufacturers to provide the right type of glass for particular cars and makes. They provide the right quality for a Toyota Fortuner or a Mahindra XUV 500 windshield price and ensure the highest quality. Therefore, when you buy an OEM glass, you can be sure that the glass you will match the original windshield of your car. It will usually cost a little more than aftermarket glass. The price might even exceed the amount than what your insurance company will reimburse. It is better to get this glass because it will be better in the long run for you. All the authorized and reputed windshield companies will provide you with OEM glass only.
Aftermarket Glass
This glass is manufactured by companies that are not associated with the car company. Even though the glass produced by these companies is almost exactly like OEM glass, the slightest of distortions or variations in the dimensions can make a major difference on the road. There is no doubt that an aftermarket glass will not fit the frame of your car as well as an OEM glass. If the windscreen is improperly installed you may be subject to the following:
• Leakage inside the cabin
• Added noise and vibrations inside the car
• Compromised safety while driving
• Compromised support to the roof of the car
• Reduced visibility due to a vibrating windshield
Reputed Windshield Companies use OEM glass
Good companies always store and provide OEM glass irrespective of the car front glass price of your Maruti, Toyota or Mercedes car. Not only are they strong, leak proof and safer, but they look better than aftermarket glass as well. You are, therefore, advised not to buy an aftermarket glass just to save a few hundred rupees.
If, however, you visited a reputed glass company and are facing issues with the replacement, you must contact them as soon as possible and get problem fixed right away. In most cases, you they will provide another replacement if the windshield wasn't replaced properly in the first place.