As the very name suggests, security fence is one of the most important protection that you can give to your home. It brings security and safety and in turn peace of mind to the owner. Having a security fence means living within a safe custody. As a homeowner, you would always like to stay safe and away from unwanted intrusions of any kind. Protecting your home with security fence, it protects your family and your privacy. However, if you are serious about having security fence at your place then there are some important points that that you need to remember.
Significance of Security Fence:
Security fence at your placewill protect you home and keep it away from prying eyes and unwanted intruders. Certain rules and regulations govern the use of such fence. If you have a swimming pool in your house, then the fences should be built accordingly. In short, the purpose of a security fence is to safeguard you, no matter which area. Hence, the significance of a fence can never be undermined because it gives you peace and solidarity. Moreover, since such fences are structurally strong enough, you can be assured of such protection irrespective of weather conditions. You would remain protected for a very long time until the fences there is a need to redo the fencing years later. Hence you enjoy long-term protection and safety.
Types of Security Fence:
There are different kinds of security fences for varied purposes. These are steel fence, chain link fence and metal welded wire fence. The difference in the type arises from the variety in the style of the product. You would also find the appearance different from one another.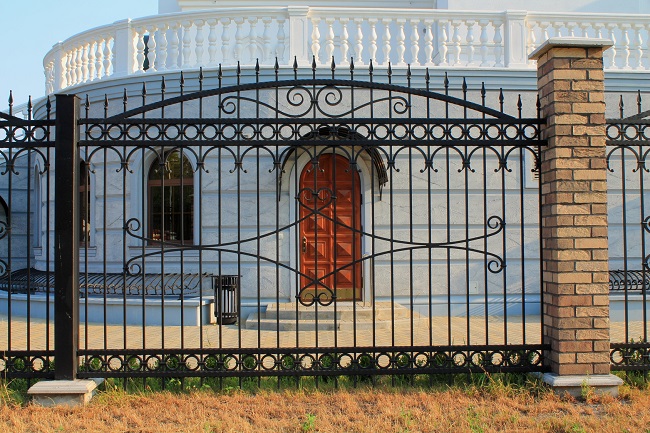 Ways to Choose your Security Fence:
The task of choosing security fence at your placeis not easy. After all it is a question of overall safety of you and your family. Hence, when you are to choose the fence for your place, there are certain things that you need to pay attention. These are mentioned below.
You have to find out whether the material is sturdy enough in order to withstand harsh weathers. The fence should not be easy to break or damage.
The fence is meant to secure your house. Hence is the height factor is very crucial. Look for the one that has a height and makes it difficult for the intruders to climb.
Your fence should be such that it can provide lesser visibility to the outsiders and greater privacy.
While you choose your security fence at your place, you must look for the sturdy gates.
Ways to care for your Security Fence:
When you expect your security fence to provide you utmost safety and security you also bear the responsibility to give something in return. And this something is nothing other than care and maintenance. You have to maintain your fence and take proper care so that it offers its best service to you. You have to keep it clean and see to every detail right from the time of installation. You have to get hold of good materials so that the posts are strong and durable. Once it is done, cleaning t regular intervals is your responsibility. Always keep in mind that a security fence is supposed to enhance the value of your property. Hence your approach towards it should be no less serious and always keep a close eye for maintenance.
Once you are aware of all the things discussed above, you are absolutely ready to get the best security fence at your place!