The Lake District is one of the most popular holiday destinations in the UK. It attracts millions of visitors both local and foreign annually. Due to its rise in popularity, a lot of work has been put on ensuring that there are plenty of things for visitors to do and enjoy.
The Lakeland, as it is also popularly known, has some of Britain's most spectacular hiking terrains, museums, villages and Lake District cottages. Here are some things you might want to try when you visit the Lake District:
Hike in Great Langdale
If hiking is your thing, then you shouldn't pass on the chance to hike in Great Langdale. It is recognised worldwide for its iconic hiking trails. Most of the hikers that visit Great Langdale opt to take on the Langdale Pikes. Professional or more experienced hikers who are looking for a challenge choose to take the Crinkle Crags and Bowfell.
Drive around Borrowdale, Honister Slate Mine and Buttermere
For those who love driving around, check out Borrowdale, Honister Slate Mine and Buttermore. Borrowdale has everything that the Lake District is famous for. It has the beautiful green meadows, cottages, walls made of dry stone and an awe-inspiring landscape.
Buttermere on the other hand would appeal to those who are wild at heart. The place also looks and feels emptier. In between these two valleys is the Honister Pass. The Honister Pass is where you can find one of the last slate mines that still work in the Lake District. There is a tour available for tourists as well.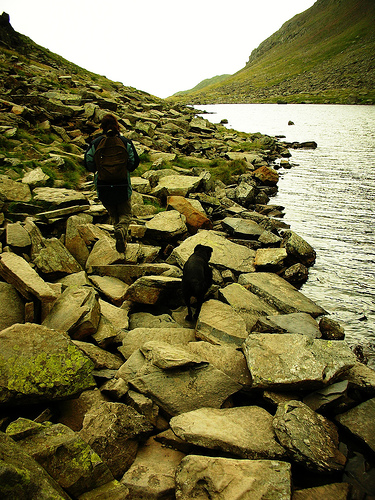 Cruise on Lake Windermere
Windermere is known to be the largest lake in the Lake District. It stretches across 10 miles from Newby Bridge and Ambleside. In fact it is also the largest lake in all of England.
One of the most popular attraction sin Windermere is the boat ride that goes around the lake which gives everyone aboard a clear view of the majestic 18 islands in the lake.
Visit Beatrix Potter's House
If you are a fan of Beatrix Potter's works, a trip to the very place where she lived and wrote some of her most iconic words is a definite must do on your list. Some of her illustrations are also present in her home which is situated at Hill Top.
Stroll by Derwentwater's Shores
Again for Beatrix Potter fans, this was said to be her favourite lake! You can take a stroll by the shores or hop on one of the jetties near Hope Park. If you want to take the view in more, there are also rowing boats available. The best part is that it's not difficult to find a Lake District cottage in the vicinity, as well as many great hotels and even campsites.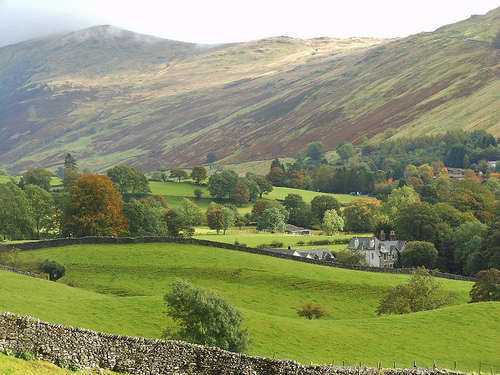 Dine at the Drunken Duck
By dining at the Drunken Duck, you will experience what a real gastro pub is. The ambiance is very rustic with a great menu and some of the best British classics. There are also a few Lake District cottages nearby that are a great place to base your Lakelands visit.
Article courtesy of Cottage Escapes, the home of luxury Lake District cottages. Talk to them on Twitter @cottageescape.