A trip to Egypt offers you an epitome of a historical civilization. It's rich with culture and beliefs that trace back to decades. And the good news is it's going to be a trip worth every penny.
Egypt being centrally placed and so accessible are only makes the place more appealing to vacation at. It has the perfect weather all year round and being located on the Mediterranean and the Red Sea makes it's more beautiful with breezy sandy beaches which are an excellent way to de stress and relax.
Now, this might have your curiosity on the toes but the following reasons will defiantly have your attention. Egypt has to offer the most diverse activities to offer and here are only a few:
Egypt Nile Cruise:
The most enjoyable thing to do in Egypt is to go to the famous river Nile. Nile cruise of Luxor and Aswan are the places to go for a breath taking cruise.
The wonderful expedition starts from Aswan and passes through Edfu, Kom Ombo and reaches Luxor. This exemplary sea cruise as it makes you stop at each and every historic monument which predates to ancient eras.
Pyramid Tour:
Pyramids are undoubtedly one of the go to places while you are in Egypt. It's a landmark of ancient history and one of the wonders of the world.
The first pyramid was located in Giza, and belonged to King Cheops, after which his son and grandson built their respective pyramids there as well. Apart from these there are a number of other pyramids who belong to queens of the royal family. Not to forget are the sphinx just a few scales away.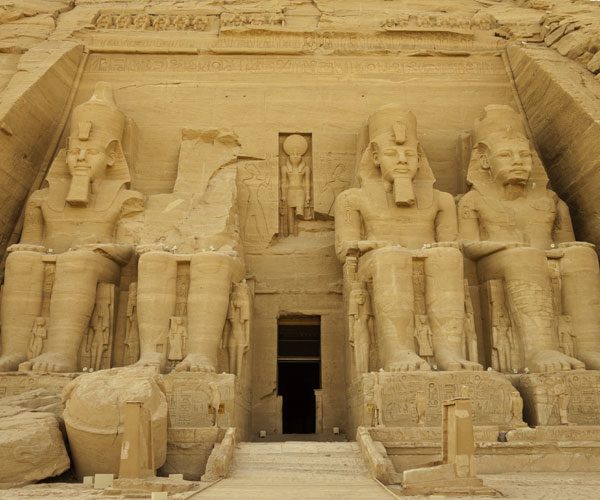 Aswan City Tour:
Last but not the least is the city tour. It's located on the Nile bank and is considered to be the African portal to Egypt. Abu Simbel is one the places to visit which is known as an architectural miracle not only because of the building but also because of the transaction process that took place in the 20tg century. While you are in Aswan one must also visit the Horus temple in Kom Ombo.
Luxor which is the oldest city of ancient Egypt, it's considered to be an open museum which is full of ancient monuments such as the Karnak Temple, West Bank valley of the Kings and the tomb of King tut Luxor which can be reached via a flight a train and by a Nile cruise.
The Red Sea Resorts are a treat to visit and the perfect place to unwind and relax for a vacation. To add to the serenic view are the water sports available such as snorkeling, sea diving as so many more.
The Corel reefs are one of things that distinguish the Red Sea from. This one of a king reef can be witness via a submarine trip or even by simply diving in.
It would be a sincere suggestion to pre book hotel and tickets to avoid any disappointment as the resorts and venue tend to be fully booked specially in the summer time.
Desert safari is also something not to be missed while you are in Egypt. The golden desserts in contrast with the electric blue sky make the experience even more wonderful.
To make your trip even more exciting and comfortable is the fact of how hospitable the locals are. They are warm and welcome those who visit.
And to ensure a fun packed get away be sure to get in touch with an agent that can plan a trip that does justice to that hard earned money. Also be sure to check out Cathy Pacific Asia Miles which would provide you one of the best airfares alongside with prompt services, both of which are bound to compliment your trip.
Egypt is one of the few counties that offers a full experience of history along with modern and is a treat to visit.